SEOUL, Korea (July 16, 2020) – Great Britain, China and Guatemala have become countries to host the inaugural World Taekwondo Online International Coach Certification Courses, which are being held virtually for the first time to ensure the sport continues to develop during the lockdown.
The British Taekwondo Association hosted the course on July 6-7, followed by the Chinese Taekwondo Association on July 8-9 and the Guatemala Taekwondo Association on July 11-12.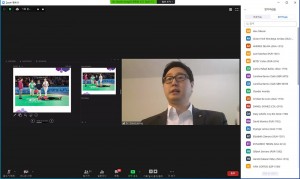 A total of 71 people from 19 Member National Associations (MNAs) from all five continents attended the course hosted by Great Britain. The course hosted by China was attended predominantly by delegates from China, while the course hosted by Guatemala was attended by 40 participants from 9 MNAs.
The courses were opened with a welcome message from World Taekwondo President Chungwon Choue before World Taekwondo Technical Director Philippe Bouedo delivered a short introduction and presentation on the Coach Certification Courses. The rest of the first day was spent with World Taekwondo Educators covering competition rules. The second day saw presentations on Safeguarding, Anti-Doping, Medical Code & Emergency Cases, Games Management and an Introduction to World Taekwondo. The course concluded with a written test.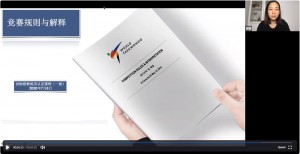 The coaches who successfully pass the course will be granted a World Taekwondo [Level I] Coach certificate issued through GMS, which is mandatory for officiating at World Taekwondo promoted and recognized competitions from January 1, 2021.
Click HERE to see the schedule of the WT Online International Coach Certification Courses
Click HERE to register for the WT Online International Coach Certification Courses
[ad_2]

Source link