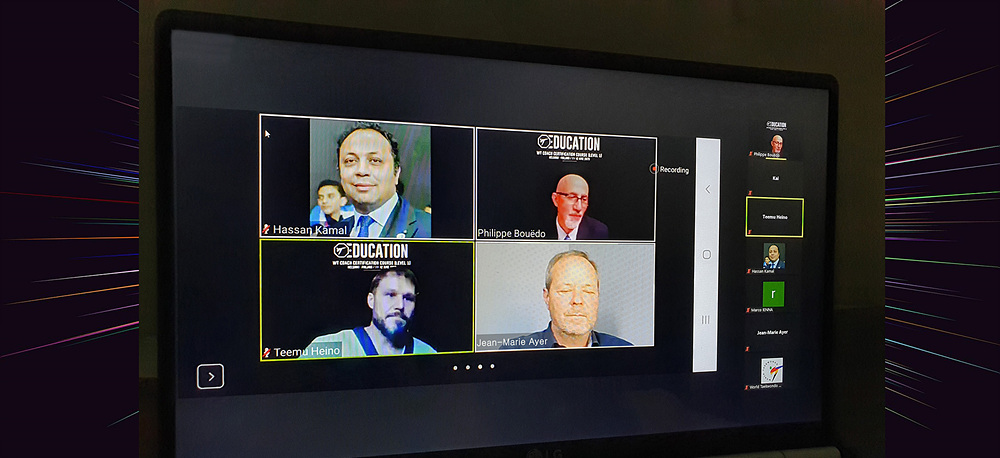 SEOUL, Korea (June 15, 2020) – The two-day training seminar for the first ever online World Taekwondo International Coach Certification Course has concluded, with 69 coaches from 23 different countries taking part to equip themselves with the necessary training and skills to best serve their athletes.
The first day of the seminar was held on June 11 and was opened by World Taekwondo President Chungwon Choue who welcomed the participants and emphasized the importance of having standardized, high-quality education around the world. The floor was then passed to World Taekwondo Technical Director, Education Philippe Bouedo who introduced the expert instructors delivering the training.
Bouedo provided a brief overview of the World Taekwondo Education programs before World Taekwondo Educator Teemu Heino explained the World Taekwondo Competition Rules & Interpretation. Chairman of the World Taekwondo Referee Committee, Song Chul Kim, then gave a lecture which included an analysis of competition and case studies.
The second day of the education seminar took place on June 12 and comprised a number of different critical topics delivered by highly experienced World Taekwondo specialists. "Safe Guarding" was taught by Chairman of the World Taekwondo Education Committee Jean Marie Ayer, "Anti-Doping" was taught by World Taekwondo Lausanne Office/Anti-Doping Coordinator Marco Ienna, "Medical Code & Emergency Cases" was taught by Head of the Egyptian Olympic Committee Medical Committee Hassan Kamal, and "Games Management & Introduction to World Taekwondo" which was run by Bouedo.
Following the conclusion of the two-day seminar, participants were required to complete a final online written test through the World Taekwondo GMS. A total of 61 out of 69 participants passed the test.
[ad_2]

Source link